New WordPress Plugin Grows Your Mailing List Quickly and Easily!
A mailing list is the most profitable asset you can create online. The question is not "should I build a mailing list?" the question is simply "what's the best way to do it?"
Mailing Lists = Traffic at Your Fingertips
The reason is simple: nothing gives you traffic at your fingertips like a list of subscribers. Whatever your online business worries are – Google changes giving you a hard time, PPC campaigns costing too much money, difficulty finding new traffic sources, not making enough sales – with a growing mailing list, the problems all dwindle away. For your online business, there's nothing of greater value than a mailing list.
That's why I spared no expense to create the best possible list-building plugin. I needed something that would maximize my own subscriber growth and give me all the tools I need to convert more visitors into subscribers.
The Result is Hybrid Connect.
How do you turn your WordPress website into a lean, mean list-building machine? In just three simple steps, all of which Hybrid Connect does for you:
1) Create Your Opt-In Form
2) Display it On Your Site
3) Improve Conversions
Supports your autoresponder service:
​
Okay, so it does a bunch of awesome stuff for you… but will you actually use it?
The answer is yes!
Above all else, Hybrid Connect is easy to use and requires absolutely no technical knowledge or coding skills. Yes, there are many ways to create and add opt-in forms to your website, but most of them are acomplete pain. Never mind trying to really customize anything to match your site or running A/B tests!
With Hybrid Connect you have our guarantee: no technical headaches!
So, is that all that Hybrid Connect does?
Not quite.... Here's a feature overview, to give you an idea of just what you get. When we say that this is the ultimate WordPress list-building plugin, we're not kidding:​
Hybrid Connect Features Overview:
Content Opt-In Forms
Easily add an opt-in form to the bottom of your blog posts, or anywhere in your content!
​
Sidebar Opt-In Forms
Add any opt-in form to your blog sidebar or any other widget area on your website.
​
Popup Forms
Create unblockable popup forms to grab your visitor's attention and get record opt-in rates.
​
Slide-In Opt-In Boxes
Create attention-grabbing forms that slide in from the bottom, side or top of the page or post!
​
Squeeze Pages
Create high-converting squeeze pages, as easily as creating any of the other opt-in types!
​
Comment List Building
Add an option for your readers to easily opt-in with one click, when they leave a comment.
​
Ultimate Form Builder
Use the easiest, fastest and most flexible from builder you've ever seen, to create your opt-in boxes.
​
Over 30 Stylish Templates
Don't want to create designs of your own? No problem, just pick one of the available templates!
​
Video Opt-In Forms
Easily embed videos in your opt-in boxes, lightboxes, squeeze pages and slide-in forms!
​
Split Testing
Create multiple variations of any opt-in form and test them against each other, easy as pie.
​
Conversion-Lift
Split-tests automatically eliminate losers and end up showing only the best-converting variation!
​
Detailed Stats
Watch your conversions increase and your mailing list grow, on the Hybrid Connect stats screen.
​
Facebook Connect
Use Facebook Connect signups and get verified, valuable email addresses from your visitors!
​
Facebook Hybrid
Increase conversions by showing Facebook signup buttons only when relevant.
​
Opt-In Form on Facebook
Add an opt-in form to a custom tab of your Facebook fan page, to grow your list with social traffic.
​
Autoresponders
If your autoresponder creates HTML forms, it's compatible with Hybrid Connect. Simple as that.
​
Works With Every Browser
Works with Chrome, Firefox, Safari, Opera, IE and mobile, so you never lose a lead!
​
Fully Responsive Forms
Create responsive forms at the click of a button, to keep your website mobile-friendly.
​
Forms on Different Pages
Easily display different opt-in forms by category or on individual pages.
​
Traffic Tracker
Automatically keep track of where your subscribers came from and find valuable traffic sources!
​
Advanced Custom Tracking
Append a simple tracking parameter to any links in reports, emails, solo-ads, paid traffic…
​
GoToWebinar Integration
Sign your visitors up to a GoToWebinar event and any mailing list at the same time!
​
Unlimited Everything
Add unlimited forms, connect them to unlimited mailing lists, create any design you want…
​
Easy to Use
Hybrid Connect is loaded with features, but everything is still easy to use and highly intuitive!
​
High Conversions
Great looking forms that are mobile-friendly and browser-compatible plus easy, automated split-testing mean one thing: better conversions with Hybrid Connect than with anything else!
​
Full Support
With an easy user-interface with built-in help elements, detailed tutorial videos and instructions and a dedicated helpdesk, we've got your back!
​
---
Demo Video: Awesome Opt-In Forms in Minutes
There's no better way for you to get an idea of what exactly Hybrid Connect can do for you than just seeing it in action, with your own eyes. Check out this quick demo video below: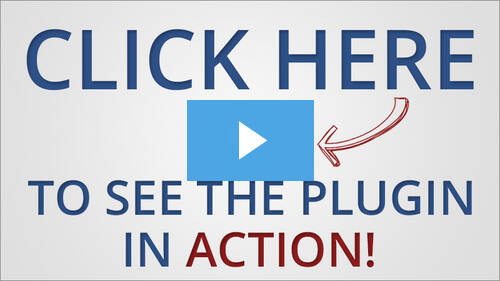 ---
The Facebook Hybrid Feature
Hybrid Connect is also the only plugin to feature the "Facebook Hybrid" feature.
What is "Facebook Hybrid"?
Here's an illustration of what it does:
​
​
Quite simply, you can show a Facebook Connect button only to visitors who are logged in to Facebook. With the button, they can sign up to your mailing list in just two clicks!
And visitors who aren't logged into Facebook?
They'll simply see the regular signup form, as usual.
---
Enjoy Endless Flexibility With the
Hybrid Form Builder
Hybrid Connect also features the easiest and most highly customizable opt-in form builder you've ever seen. Whatever your website's style and whatever you have in mind for your opt-in forms, the Hybrid Connect form builder can create it for you in a matter of minutes. No coding skills required.
Below are just a few examples of forms you can easily create, using the builder. First, a format most commonly used at the bottom of posts or as lightboxes:
And here are some examples of "vertical" boxes, such as you typically see in sidebars:
Any forms you create can be easily added anywhere on your site. Add forms to all of the "hot spots" on your site to get as many subscribers as possible!
Compatible With All Browsers and Fully Responsive!
​
Of course, just having forms isn't all there is to it. It's very important that your forms actually work for all of your visitors. This may seem obvious, but you'd be surprised about how many list-building apps don't even have something as basic as this covered.
Hybrid Connect ensures maximum conversion rates at all times, by being tested and optimized for compatibility.
Fully Compatible, Tested and Working in All Major Browsers and Mobile Browsers:
​
Plus, Hybrid Connect also works flawlessly with fully responsive WordPress themes!
For each form you create, you can select an option (just one click!) to make the form responsive. This means that the form will automatically scale and adjust, depending on the screen size of each individual visitor. No matter whether your visitors are browsing on a giant monitor, on a mobile phone or on anything in between, the Hybrid Connect forms will always look great and be easy to use!
Check out how seamlessly the form adjusts when the orientation on a phone is changed:
​
Note that this feature requires that you use a responsive theme, which also scales according to screen size.
---
What Some of Our Customers Are Saying About Hybrid Connect
Frank Tocco
The conversions with this plugin are amazing.
Best I've seen so far of anything I've ever tried. 16% conversions, and I'm going to split test and see if I can do better.
Edgard Sammour Mama's Lebanese Kitchen
I configured and activated Hybrid Connect and saw an immediate increase in email subscription activity:
The Hybrid-Connect lightbox feature that we used increased our email subscription rate by a factor of 10! We went from an average of 30 subscribers a month to over 300 a month. By the end of November, this figure shot up to 360+ subscribers a month and I see it steady in December.
Bamidele Onibalusi Writers in Charge
Hybrid Connect has also been very effective for me so far; I'm starting to notice record subscriber growth so far without any kind of massive marketing or guest post on a big blog.
In the past one year, for example, this week resulted in more subscribers than any other week and I can see that's mostly a result of using Hybrid Connect.
Peter Sundstrom Ultimate Marketing Strategies
I've used many list building plugins before, but nothing comes close to the functionality, flexibility and ease of use of Hybrid Connect.
Additionally, I've found the level of support for Hybrid Connect to be very responsive.
Jane Sheeba
Thanks for the brilliant and swift support.
By the way, LOVE this plugin – features and in-built form designs are just AWESOME.
John Detlefs
I've gotta say, you've nailed it with with plugin. I'm using it with PPV traffic, and it's like a video game.
I create the squeeze, create the variation, and then let it run for a bit.
Anyway, just wanted to say thanks, it's a ripper plugin!
---
Build Dedicated Squeeze Pages to Funnel Even More Visitors on to Your List!
​
It would be a shame to have the world's most powerful and intuitive opt-in form builder in a plugin and then not use it for squeeze pages as well.
That's right: you can use the exact same builder that you use to create awesome looking opt-in forms and lightboxes, to create squeeze pages. You can create unlimited squeeze pages and turn any one of you blog's pages into a squeeze page, at the click of a button, no matter what theme you have installed.
Of course, there are a million awesome designs you can easily create with Hybrid Connect, but by now, you already know that. So let's talk about something more practical: results!
Here's what happened in a little test we ran, combining two of Hybrid Connect's features:
We tested the normal GoToWebinar signup page against a simple squeeze page created using Hybrid Connect. The Hybrid squeeze page signed everyone up to the webinar and our mailing list in just one simple step.
And the results speak for themselves: 72% conversion on the Hybrid page compared to 49% conversion on the normal GoToWebinar page. Guess in which case you'll end up making more money from the webinar…
Oh, that reminds me. I almost forgot to mention this other feature:
---
In addition to all of the above, you can also use Hybrid Connect to easily get more webinar registrations.
Hybrid Connect Will Help You Make More Money from Your GoToWebinar Events
​
Here's how:
For any opt-in form your build, you can register anyone who signs up to a webinar, at the same time as signing them up to your mailing list!
This means that you don't always have to rely on the (quite limited) built-in signup page generator in GoToWebinar. Instead, you can let people sign up to your webinars from anywhere on your site, by simply inserting a Hybrid Connector! And of course, you get the benefit of higher conversions via Facebook Connect, which doesn't exist on the GTW pages.
And in case you're wondering: yes, Hybrid Connect integrates with both the old and the new GoToWebinar accounts! (many tools and plugins broke when GTW changed the accounts)
---
​
​
No matter what your online business model is, I guarantee that you will benefit from adding email marketing to the mix.
If you've ever felt stressed out about trying to make an income online, you need to start building a list. There's just no stress relief quite like knowing you have a growing, long-term asset at your disposal.
Are You Wasting Your Time on Passing Fads and "Shortcuts" that are Actually Dead Ends?
Or Are You Building a Mailing List?
​
It's strange to think how many people get into Internet marketing because they chase a dream of making a quick buck. They're looking for that magical "push button money" software or tactic. Something that can make them money almost instantly and very easily. And of course, they never find it, because it doesn't exist.
So many people spend months and even years looking for shortcuts, easy methods and free traffic. And they pass up list-building and email marketing because it's "too difficult" or "too expensive". And what happens? They either give up or they invest lots of time and money into something else.
Yes, building a list takes time. You won't go from zero to massive, profitable mailing list over night. But it's time well invested, because a mailing list gives you a growing asset and it pays off every step of the way. First in a small way. Then in a big way. And later on, if you've invested your time into email marketing, instead of a bunch of passing fads, in a really massive way.
The push-button money magic doesn't exist, but it's those who build mailing lists that get closest to this dream. It's great to know that you can send an email and it will generate sales for sure. You know you can get those clicks, you know you can get traffic to anything you want. Believe me: this is worth investing in.
And there's even more:
​
Exclusive List-Building and Email Marketing Training
---
Learn everything I know about the best ways to build and utilize a highly profitable mailing list.
More than 1.5 hours of pure training content, where you learn how to get more people on to your mailing list and get the best possible conversion rates from your blog, squeeze pages etc.
Plus, exactly what you can do to make your mailing list more effective, more responsive, more profitable and generally more useful to you!
​
​
​
Even just the fact that Hybrid Connect covers both sidebar or post optin forms and lightboxes means a major advantage for you. Usually, you need to combine two separate plugins or scripts to cover those two functions. And good luck trying to get matching designs from two different products. Not to mention you have to pay for two products instead of one…
30 Day, 100% MONEY BACK GUARANTEE
---
​
My primary concern is delivering a highly useful, effective and overall awesome product to you.
If for any reason you are not satisfied with your purchase of Hybrid Connect, I will refund your money, no questions asked.
I would much rather have a customer less, than an unhappy customer.
​
Get Your Copy of Hybrid Connect!
​
Pick one of the licenses below to get your copy and start getting more subscribers right now.
We've spent a lot of time gathering feedback from users, refining, developing and improving this plugin and making sure it remains in a league of it's own. We're extremely happy with how far this plugin has come and we're not going to stop improving Hybrid Connect any time soon!
Get on board now and see why thousands of happy customers have switched from their previous solutions to Hybrid Connect, and won't ever look back.
​
​
Get your copy now and start building that money-making mailing list!
I'd really love to welcome you as a Hybrid Connect customer and if you've been a customer of any of my other products, you'll know that A) I keep my products updated and B) I'm more than happy to implement customer suggestions, to make my products better and better suited to your needs.
See you on the inside!
P.S.: If you've ever envied marketers who can just send an email and almost instantly get traffic and sales, now is the time to get started with list building! Even a small mailing list can be very profitable and there's no better way to get started with list building than with Hybrid Connect and a WordPress website.
P.P.S.: Here's what happens to everyone, once they start building a mailing list: pretty soon, they say to themselves "I wish I had started building a list sooner…" What can you learn from that? Start now, not later.
​